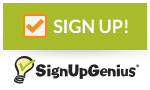 Planning & Decorating Meeting - Tuesday, March 4th @ 7pm
Join us in the DMS (not DHS) art room on Tuesday, March 4th at 7pm. We will begin planning and decorating for Gradnite 2014.
We need more parent involvement for this event to be held this year as well as future years.
Email duxburygradnite@gmail.com for more details.